Mobile App Qualipharm Helps Avert stock-out of Family Planning Commodity
With support from UNFPA Qualipharm, a mobile-based digital reporting tool can track consumption of family planning commodities at a county and sub-county level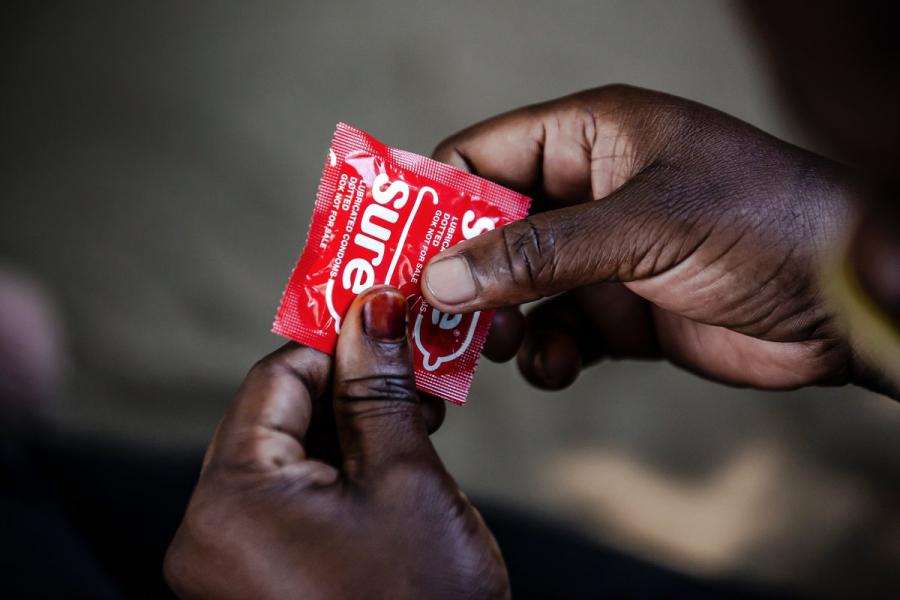 Photo | @UNFPA Kenya
For the longest time, the end of month reporting period had proved to be a nightmare for pharmacist Pascalia Ghati. As the commodity manager at Kuria West sub-county hospital in western Kenya, she would wait patiently as pharmacists and health officers from remote facilities within the sub-county made the long journey to manually submit paperwork with facility consumption reports, including family planning commodity data.
" After receiving these reports, I would begin the process of entering this data manually into the Kenya Health Information System (KHIS) The amount of paperwork involved was quite tedious and cumbersome," she says.
In Isiolo county, northern Kenya, Maurice Wario would have to travel 300 Kilometres every month from his work station at Dadacha Basa dispensary to reach Isiolo Referral Hospital, in order to submit commodity status reports. The journey would take him up to three days, and cost 5,000 shillings ($50) for transport and accommodation. With the manual reporting systems, delays would often prove inevitable, which would in turn interfere with stock planning and ordering of family planning commodities.
In 2019, UNFPA in partnership with HealthStrat, began the roll-out of Qualipharm, a mobile-based digital reporting tool that tracks consumption of family planning commodities at a county and sub-county level. The app is loaded onto tablets distributed to pharmacy staff at public health facilities, who use it to electronically key in commodity numbers after taking stock at the end of each day. QualiPharm has an in-built data validation rule and a multilevel review and approval process which gives alerts for overstocking, wrong entries and irrational orders, minimizing errors in the process.
The app can run on any android platform device making it easily accessible for download on mobile phones. So far, Qualipharm has been introduced in 573 healthcare facilities in six counties including Homa Bay, Migori, Kilifi, Isiolo, Marsabit and Nairobi.
The impact of the innovation is already being felt, not only by health workers whose work has been made easier, but also by the citizen beneficiaries of family planning. Isiolo County resident Rachel Gisoyo confirms that unlike before, she is able to access her preferred contraceptive method at any health facility in her village, unlike before where stock-outs of the five-year family planning method would force her to go for pills with a 3 month effectiveness period.
Through QualiPharm, the amount and quality of data going into the Kenya Health Information System (KHIS) such as quantities received, quantities consumed and ending balances of each product at the sub-county level has increased. The data is then used to come up with rational orders, thus averting stock outs. This ensures uninterrupted supply of family planning commodities, ensuring that quantities ordered reflect actual needs, hence reducing wastage of resources, while averting stock outs and loss through expiries.
UN entities involved in this initiative
UNFPA
United Nations Population Fund