Turkana County & UN Joint Integrated Area-based Development Programme
The is Turkana County & UN Joint Integrated Area-Based Development Programme cycle report presents highlights of the collective progress from January 2016 to the first half of 2018, towards the outcomes described in the UNDAF 2014-2018 and the CIDP 2013-2017. The integrated area-based programme approach in Turkana and the FCDC counties was initiated as a result of UN's analysis of poverty and marginalisation in the area, which showed that some of the country had poverty levels beyond 80% against a national average of 40% (KDHS 2014). The sub region and cross-border areas are worst affected by conflict driven by deficits of water and pasture, forced migration and radicalisation. Turkana is home to around 186,000 refugees and asylum seekers fleeing from neighbouring countries. Development strategies have not been successful enough to bring resilience and long-term development to eliminate the need for constant, short-term humanitarian support.
The integrated area-based programme approach is a frontier effort of the UN reform and repositioning agenda. The agenda responds to UNSG and member states' call for expanding partnerships and financing modalities, bridging the nexus between humanitarian, peace and resilience and ultimately replacing short-term development intervention with socio-economic transformation, while leaving no one behind and going to the farthest first.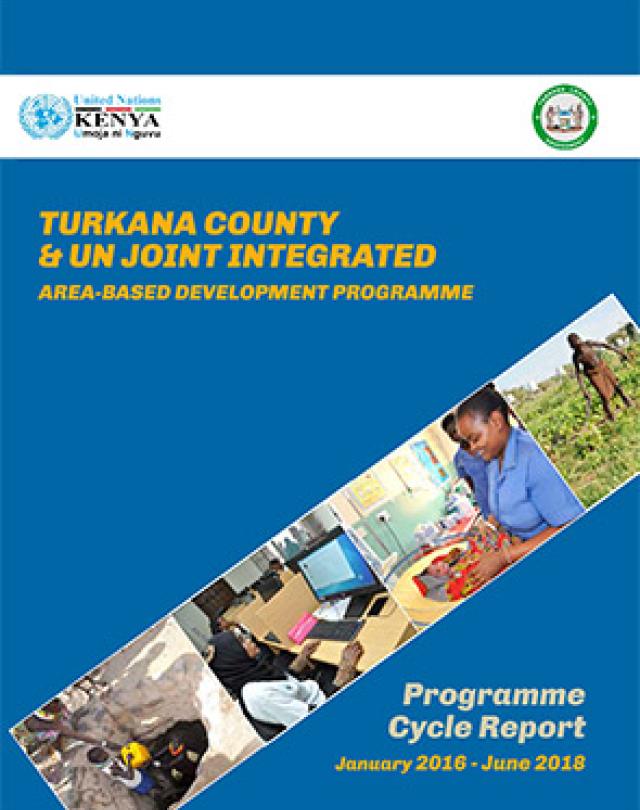 Goals we are supporting through this initiative