Experiences of the Kenya-Ethiopia Cross Border Programme in Preventing Violent Extremism and Conflicts
On 10-11 July 2019, the Republic of Kenya and the United Nations convened the African Regional High-Level Conference on Counter-Terrorism and the Prevention of Violent Extremism Conducive to Terrorism at the United Nations Office at Nairobi. The objectives of the conference were to enhance understanding of terrorism threats faced by African countries, to share good practices and lessons learned, and to identify how cooperation between the member states and the United Nations can be made more effective. The goal of the regional conference is to report to the next United Nations High-level Conference of Heads of Counter-Terrorism Agencies to be held on June 2020.
This report presents deliberations of a side event to discuss the "Role of the Ethiopia/Kenya Cross-Border Programme in Preventing Violent Conflicts and Extremism" held during the conference.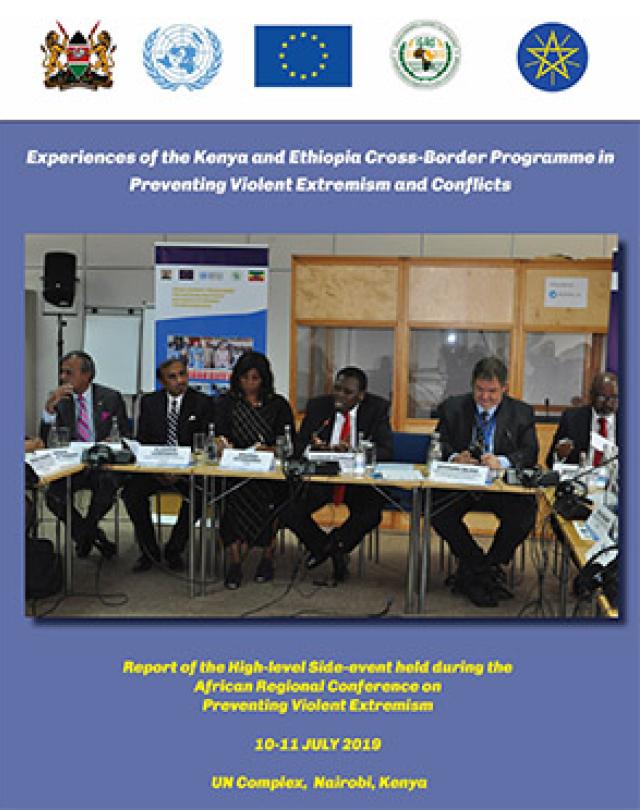 Goals we are supporting through this initiative