Story
Kenya: An effective UN on the ground crucial to tackle 'overwhelming global challenges'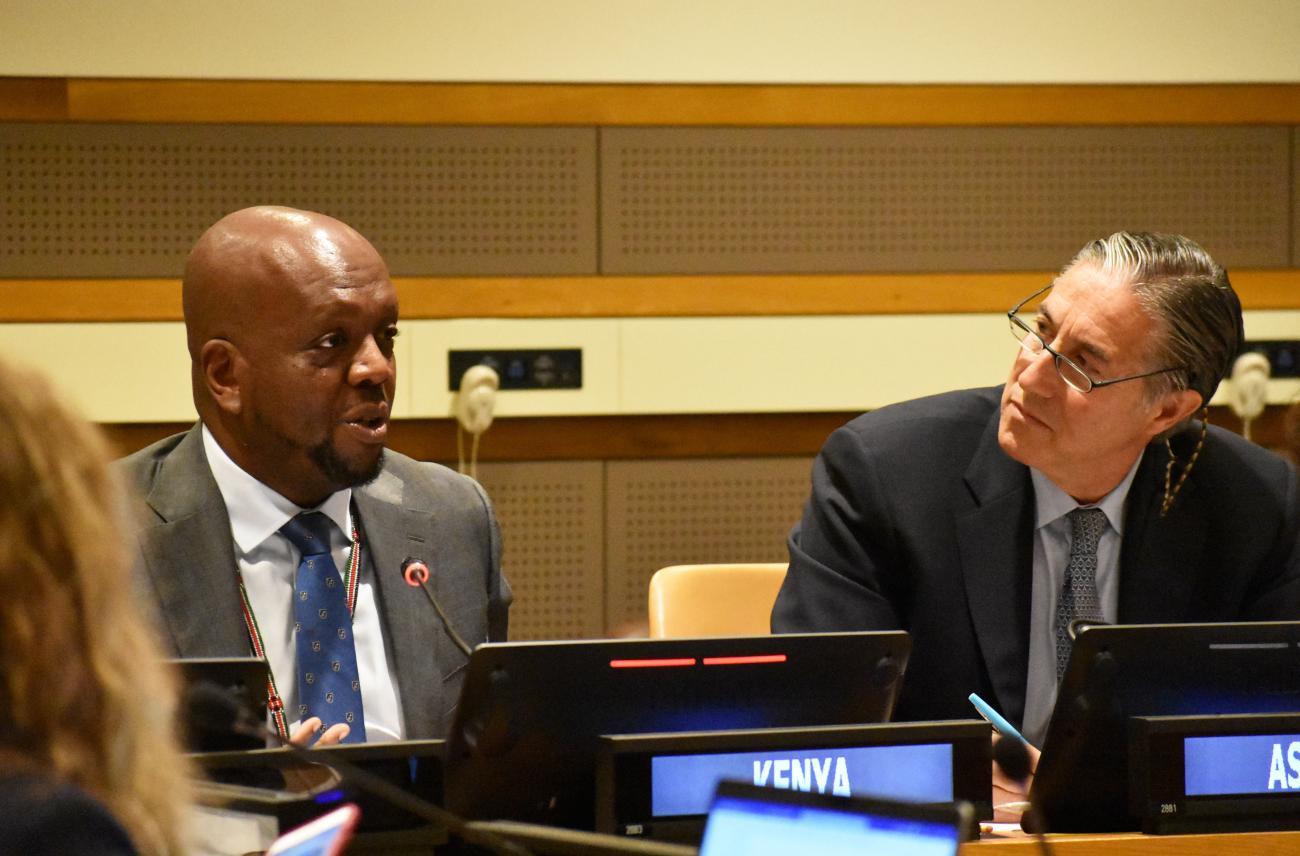 Explore how UN Kenya's through the new Resident Coordinator system champions innovative SDG partnerships, transforming health outcomes and sustaining peace.
How can UN support to a middle-income country in the heart of Africa boost opportunities for all its people, along with a role to tackle challenges in neighboring countries? To discuss this, Member State representatives and the United Nations (UN) Development Coordination Office (DCO) gathered at the UN headquarters to learn about how the Resident Coordinator (RC) system is enabling scaled up and impactful support from the UN country team to the Government of Kenya to drive innovative partnerships for the Sustainable Development Goals (SDGs).
Opening the briefing, Kenya's Permanent Representative to the United Nations, Ambassador Martin Kimani, emphasized how, in the face of 'overwhelming and varied global challenges', the need for strategic, well-coordinated and impactful UN development support is more critical than ever. He commended the RC, Stephen Jackson, for bringing together 26 UN entities, engaging closely with leadership to ensure close alignment with national development priorities.
Deputy President of Kenya Rigathi Gachagua shared a message reaffirming the role of the RC as an 'honest broker' to convene critical partnerships and public and private financing to address challenges.
"The United Nations is Kenya's faithful partner. Kenya's leadership requires a one-stop shop to simplify things, that is what the United Nations Resident Coordinator gives us in Kenya, whether bringing together international partners around our drought emergency or long-term development priorities. I work hard in hand with the Resident Coordinator and rely on him to convene, connect and channel our partnerships."
Deputy President Rigathi Gachagua
RC Stephen Jackson noted that the RC "provides government and partners with a first port of call, simplifying transaction costs for the government and the private sector alike. The new RC role brings credibility and neutrality to convening".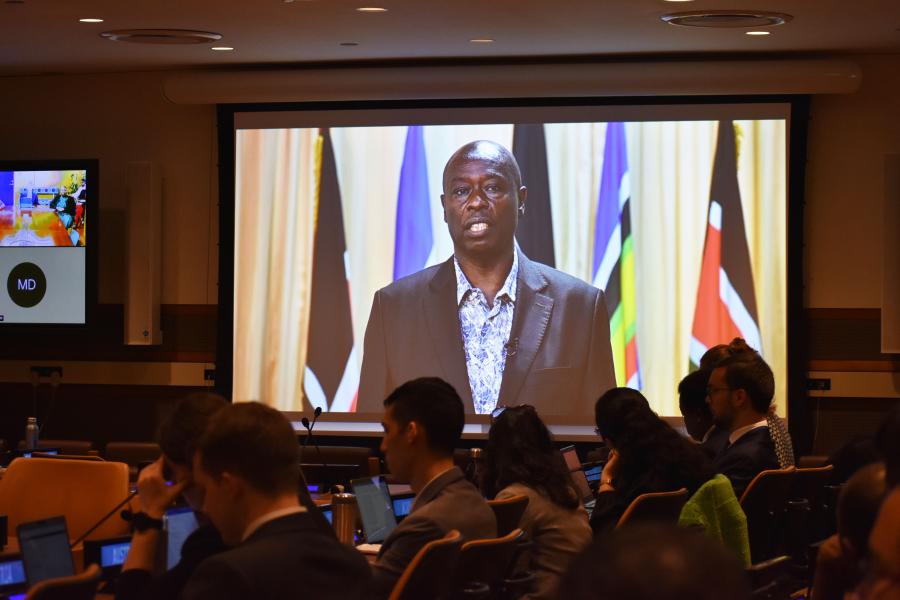 One key example was in the field of health care. The RC Office had commissioned an initial study that mapped the US$6bn market opportunity for private investment in primary healthcare provision in Kenya. The subsequent expansion of partnerships between the UN, the Government and health-related NGOs have been leading to clear results. For instance, as showcased by Millicent Olulo, Regional Director for Advocacy and Partnerships of the PharmAccess Foundation, the 'Marwa- Kisumu' healthcare insurance scheme, has been able to use digital technology to provide vulnerable communities access to quality care through co-financing models.
Partnerships with civil society, public and private sectors have been critical to tackle hate speech and misinformation. Supported by the RC's Office, the National Cohesion and Integration Commission (NCIC) was able to establish a consortium of three institutions to better monitor and combat hate speech in the lead-up to the 2022 presidential elections, as illustrated by Millicent Apondi, Director of Research at the NCIC. This resulted in 550 cases of hate speech being brought to district authorities for prosecution.


Echoing the RC focus on public-private partnerships to help advance financing for sustainable development, Christopher Kirigua, Director-General of Public Private Partnerships at the Kenyan Treasury and Planning Ministry, emphasized how investors' need for a 'trusted hand and reassuring voice' is paramount. The RC is seen to be not only a 'critical enabler' but also an important bridge between International Financial Institutions, Banks and multilateral partners.
Member States expressed appreciation for the expansion of joint UN programming in Kenya and echoed the RC's sentiments that the scale of Kenya's development goals cannot be achieved through any individual agency alone. In his concluding remarks, Ambassador Martin Kimani encouraged participants to continue to elevate the development discussion and bring renewed collective ambition to the SDG Summit in September.
Read the Case Study on coordination results in Kenya here.
UN entities involved in this initiative
RCO
United Nations Resident Coordinator Office